DirectAdmin: Accessing the webmail
If email clients such as Apple Mail and Outlook is not your thing, you may access your email using webmail through your favorite web browser.
To access your webmail, enter your "domain.com"/webmail (replace domain.com with your domain name) into the web browser's URL address bar.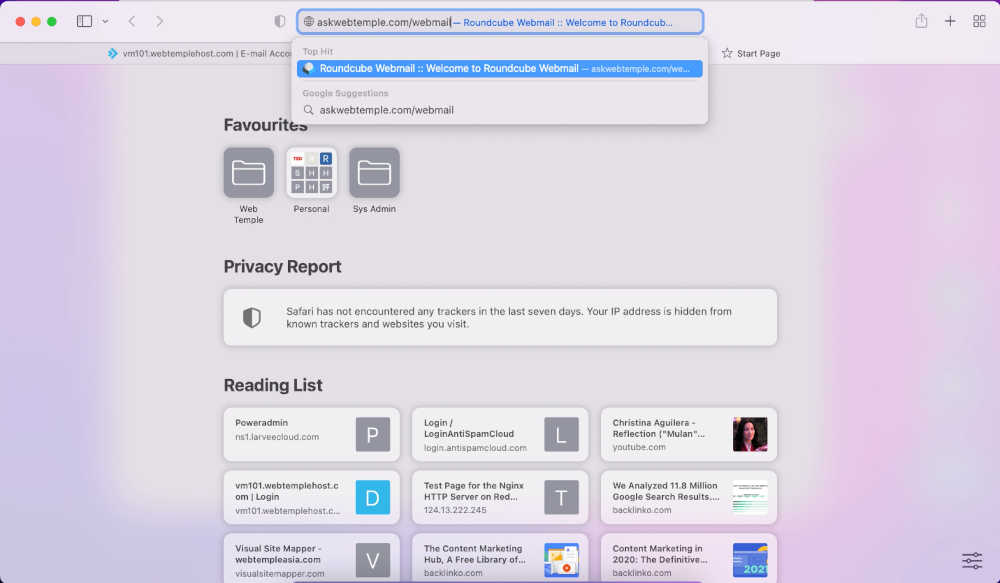 There you go, landed on the webmail login screen. You might have noticed the "Not Secure" notice displayed in red on the browser URL address. The "Not Secure" indicates that the SSL certificate is missing for this domain. We'll discuss the SSL certificate in a separate topic.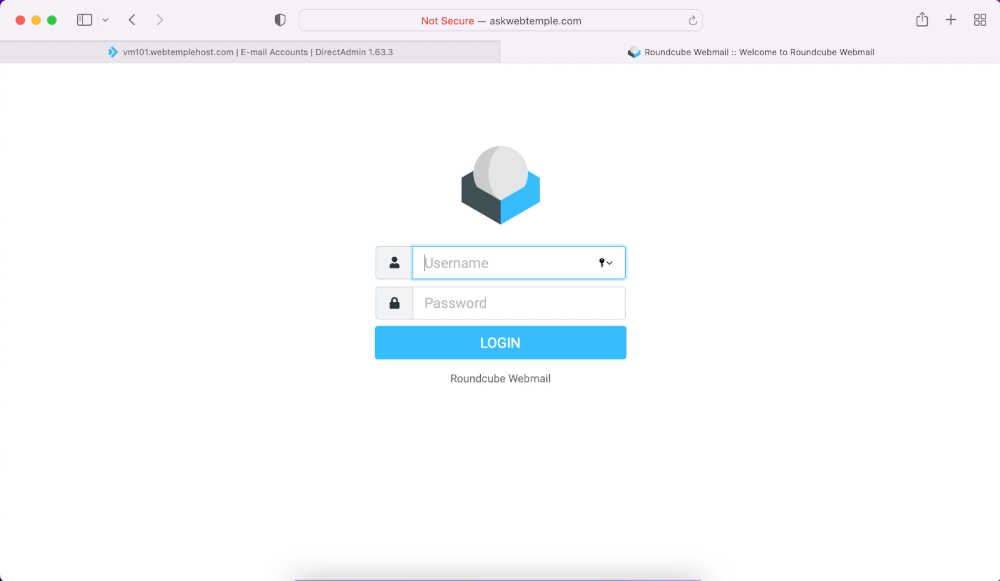 Enter your full email address as username and password to login into your email account via webmail.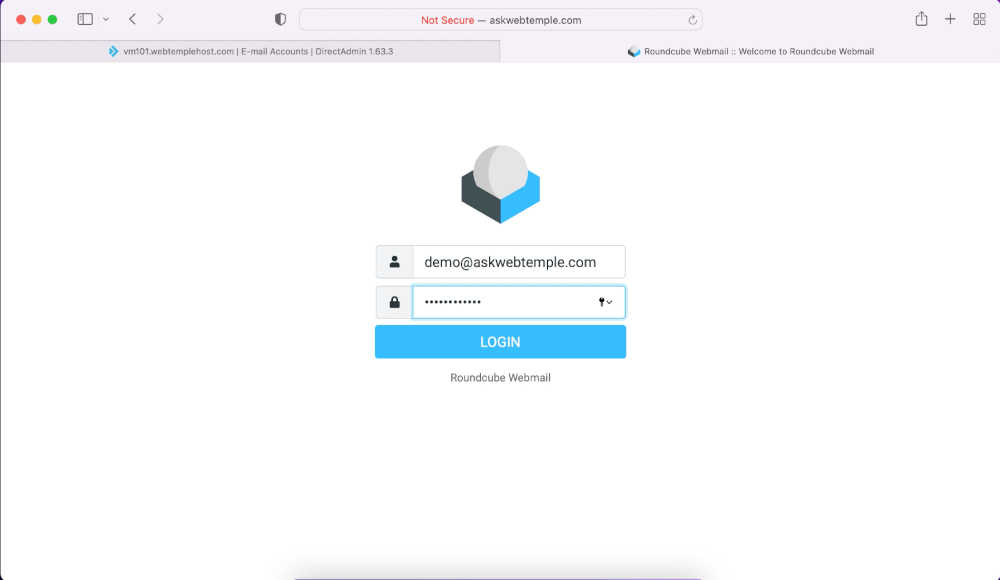 Once you've successfully logged into the webmail, you'll land on the webmail main screen like the following screenshot.