DirectAdmin: Create new email account
Once you've logged into DirectAdmin control panel, locate the "E-mail Accounts" click located under E-mail Manager section, please click it.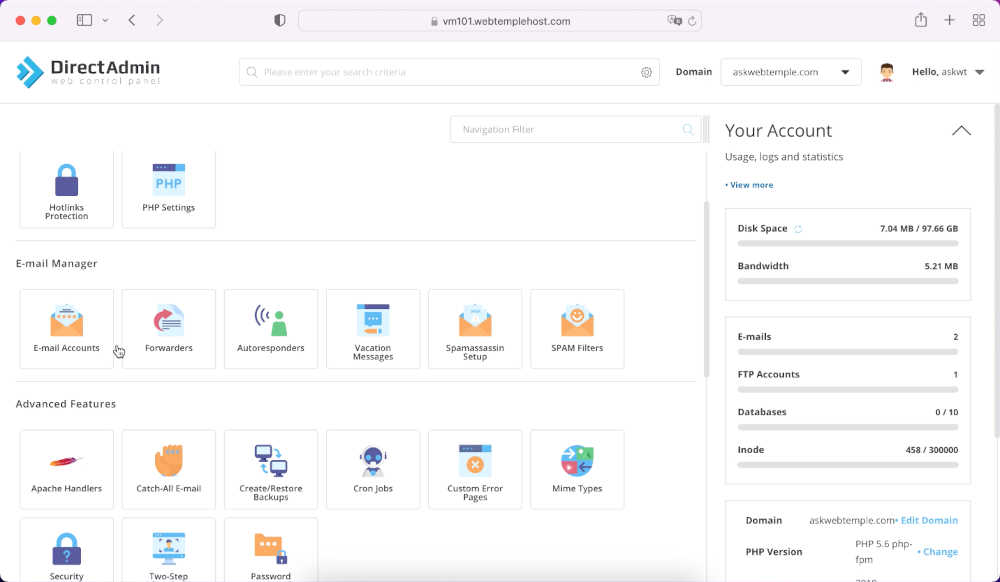 On E-mail Accounts, please click "CREATE ACCOUNT" button, first button on the upper left screen.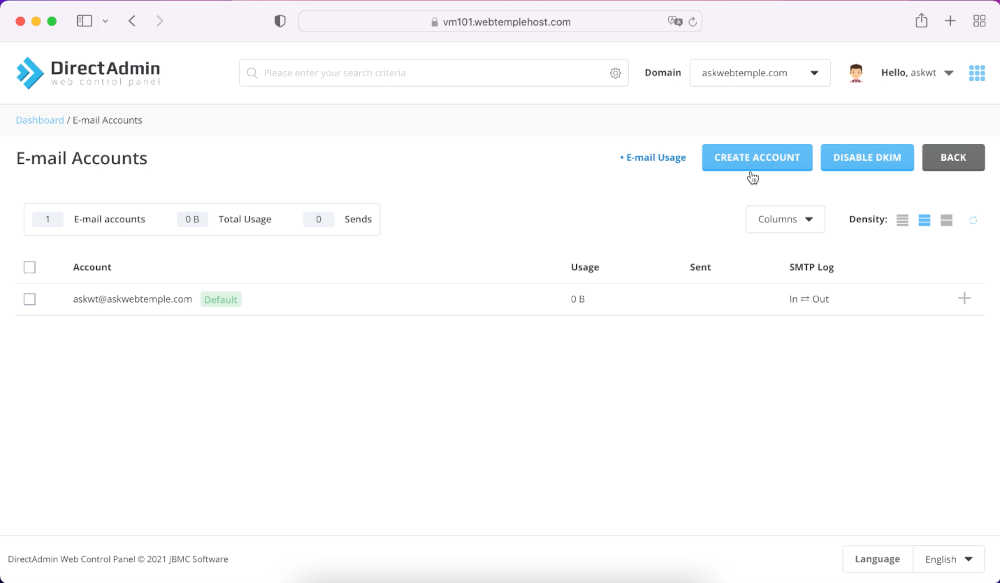 On Create Mail Account page, please filled up with following fields
1. Username as required email address.
2. Password, required password can be entered manually or generated by clicking 2-tiny blur square icon to generate a random password on the left end of the field.
3. E-mail Quota (MB) as the capacity of the mailbox.
4. Send Limit as the number of email can be sent within any given day.
Once all fields are filled, please click "CREATE ACCOUNT" button on the right lower pane to create your new email account.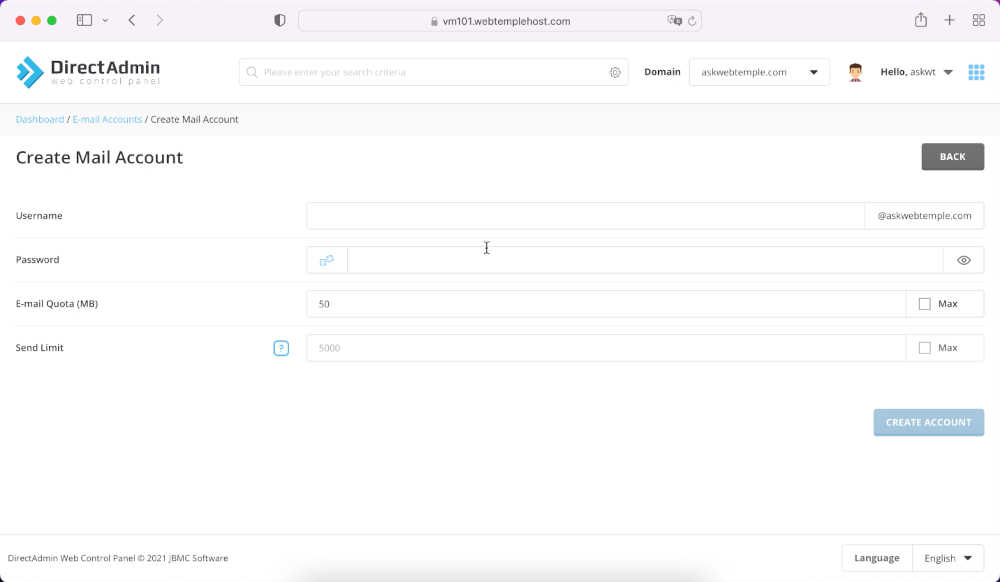 Once it's filled up, it should looks like the followings screen.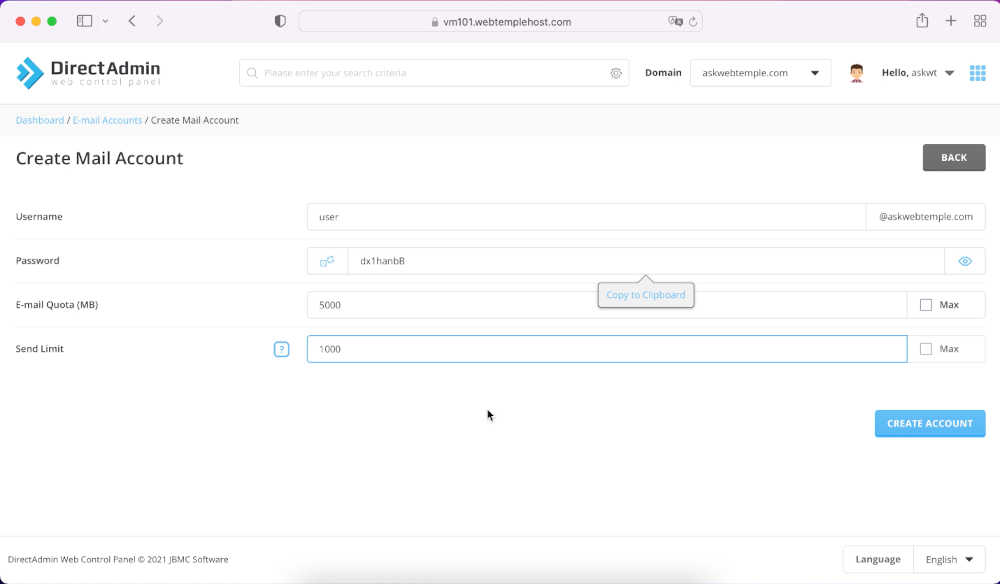 Once new email account has been created, DirectAdmin shows you the summary of the email account summary as shown in the screen below.
Please note down the important details of your new email accounts which you need to configure email clients on other devices.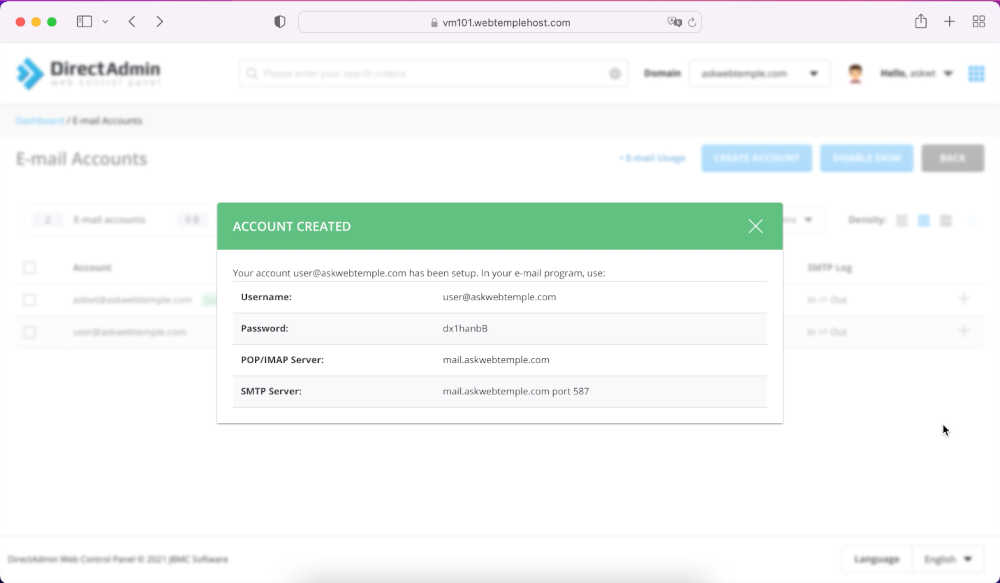 Related :
1. Configure email account on Apple Mail on iOS, iPadOS, MacOS
2. Configure email account on Outlook on iOS, iPadOS, MacOS, Android, Windows