DirectAdmin: Remove Forwarder Destination Email
You may remove a single recipient from a forwarder destination list when the recipient no longer needs to receive the forwarding email messages without removing the whole email forwarding rule.
Please click the Forwarders icon.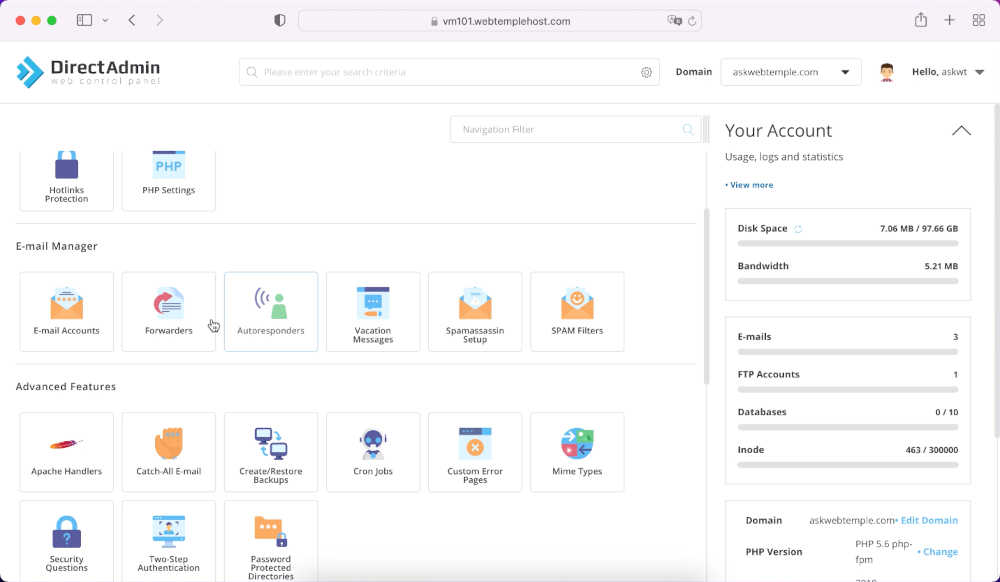 Please click on the Pencil icon of the forwarder rule to edit it. The Pencil icon is at the end of the row to your right.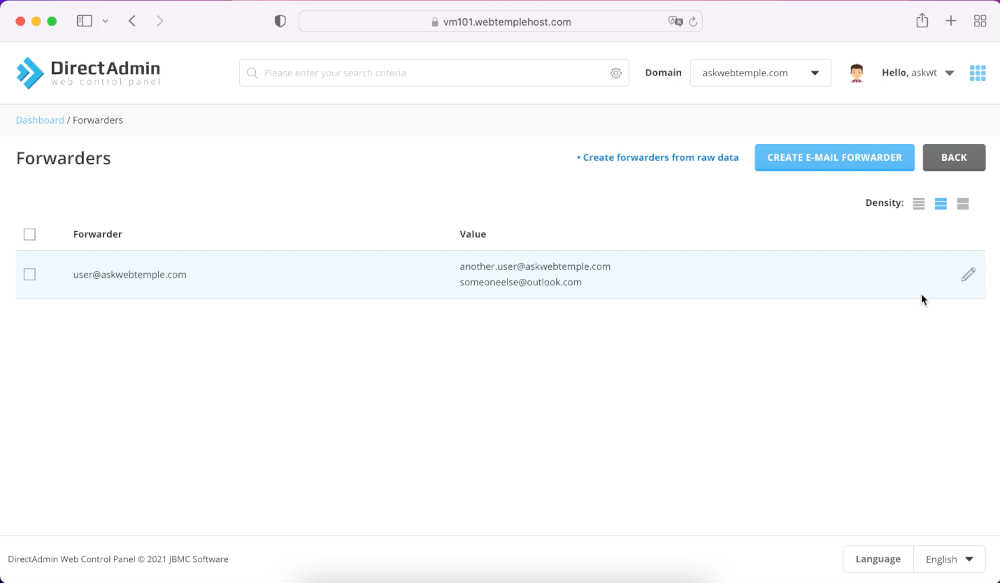 On the MODIFY FORWARDER pop-up dialog box, under the Destination section, click the Trashcan icon to remove the unwanted destination email.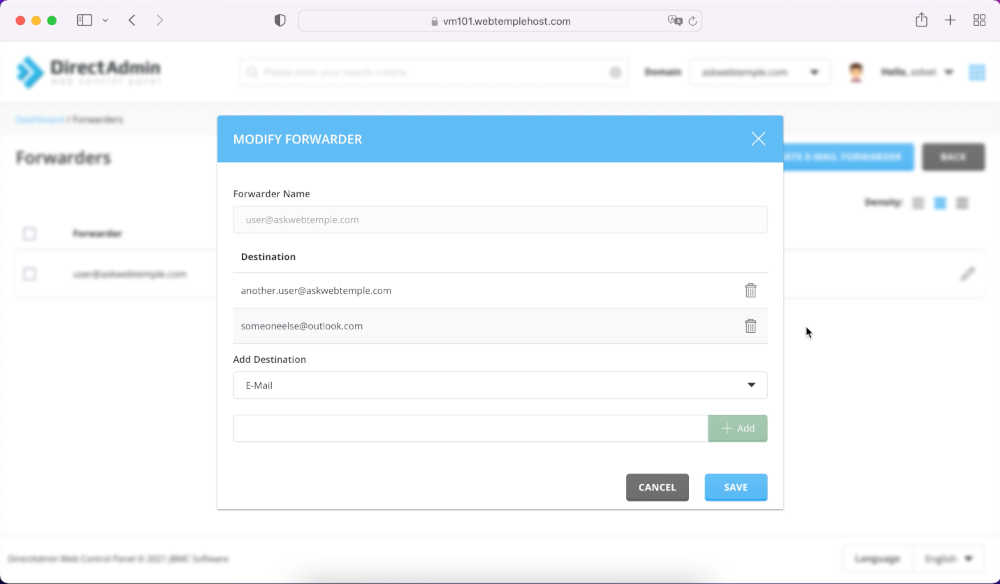 Then, click the SAVE button to save the changes.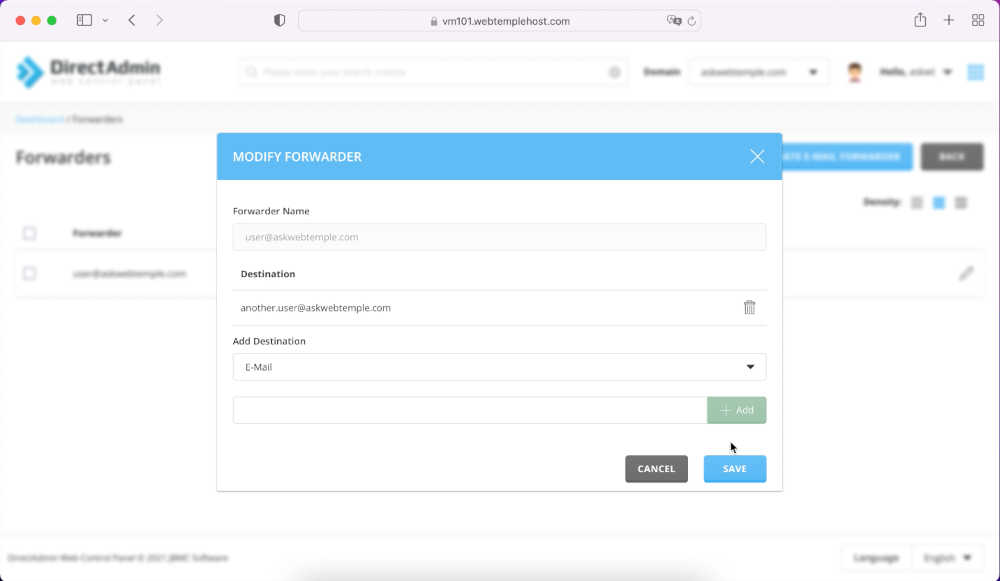 The forwarder configuration is updated.