DirectAdmin: Reset Email Account Password
There are two ways you can have your email account passwords reset. One way is via the DirectAdmin control panel, which we're about to show you, and the second is through the webmail interface, which we will cover later in the Related Topics at the end of this page.
Let's get started.
Once you've logged into DirectAdmin control panel, locate the "E-mail Accounts" click located under E-mail Manager section, please click it.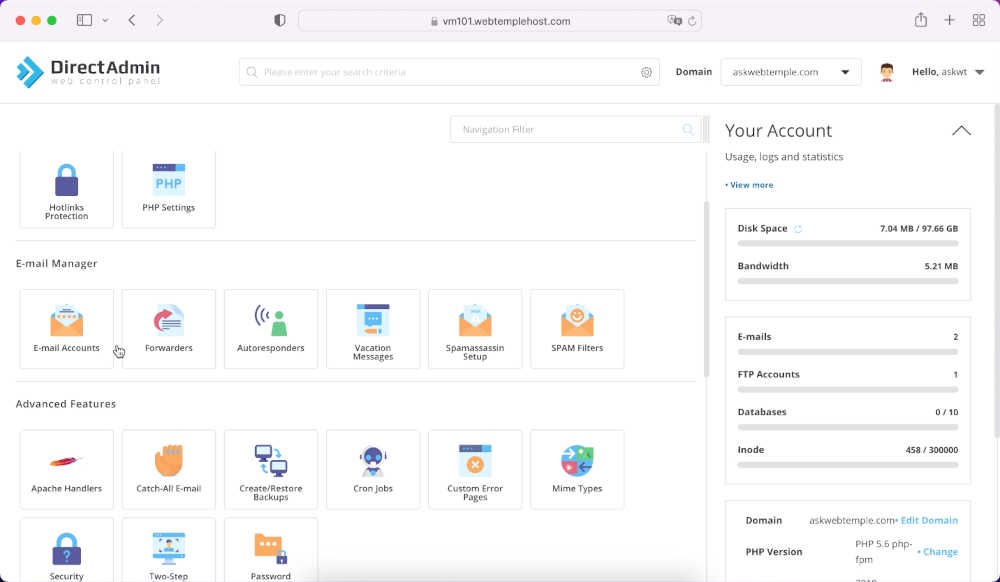 On the E-mail Accounts Screen, click on the + icon of the email account and click Change Password/Username.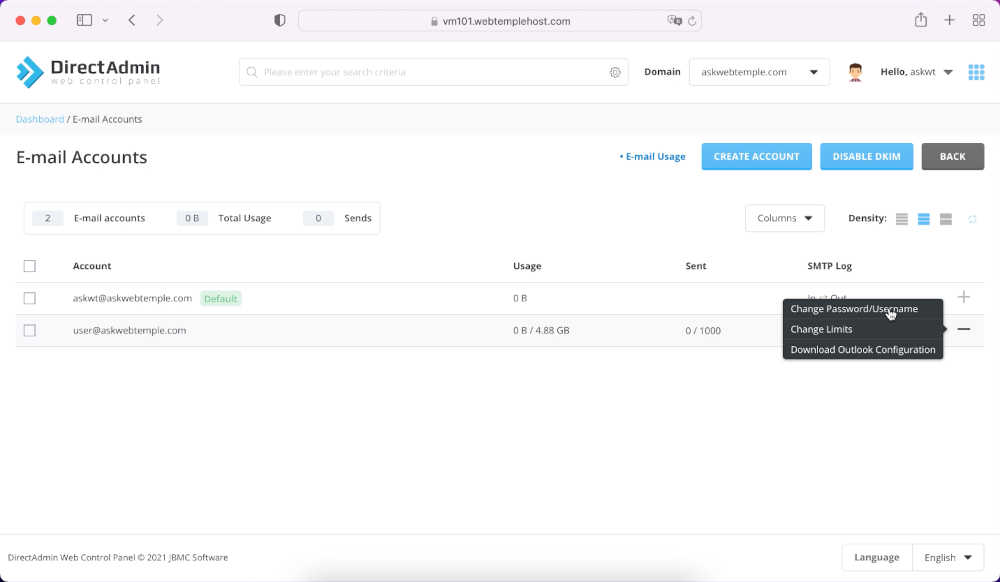 Please fill in the Password field. Password, the required password can be entered manually or generated by clicking the 2-tiny blur square icon to generate a random password on the left end of the field.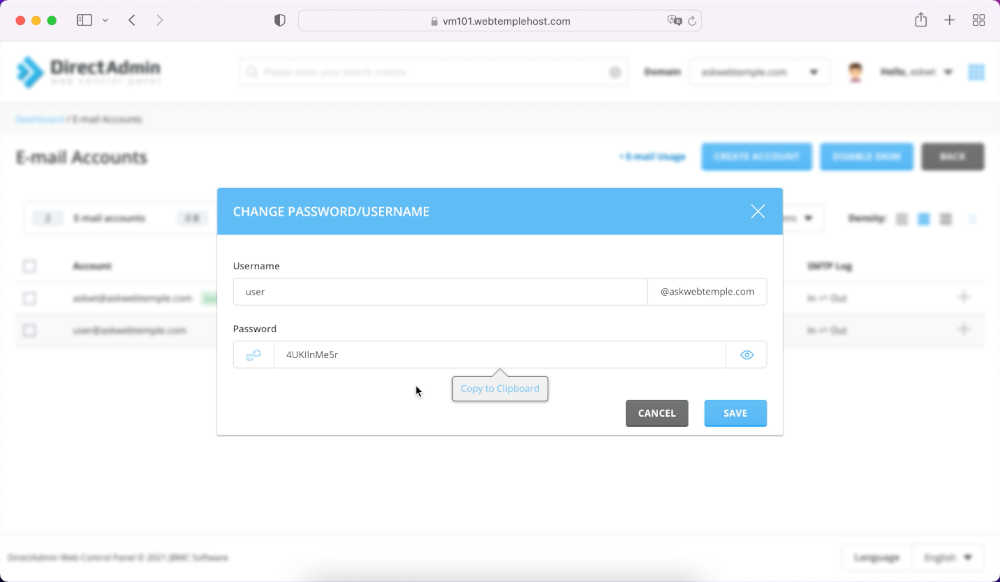 Once the password is successfully changed, DirectAdmin shows you the summary of the email account changes as shown on the screen below.
Please note down the newly configured password, and don't forget to update all email clients on all your devices.