DirectAdmin: Website and Web Hosting Account Backup
The only best protection against data loss is backup. Periodical website backup is necessary to ensure optimum protection against unexpected data loss. Timely on-demand backup is critical before major web application maintenance, updates, or changes are made to the website or web application.
Let's show you how you can backup your website now.
Please click on the "Create / Restore Backups" icon.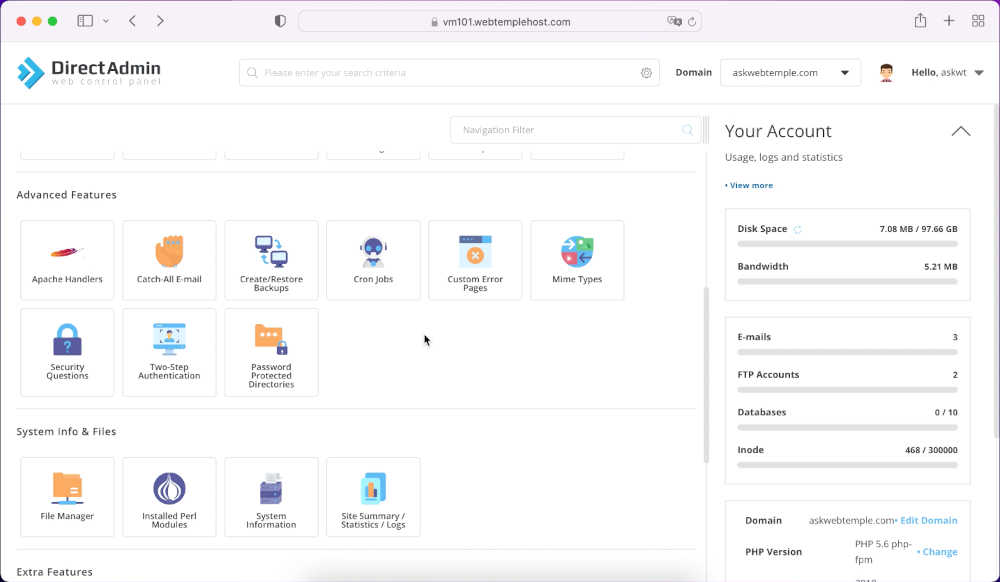 This screen is the website backup, "Site Backup" main configuration screen.
The first option is the "All Domains" or "Selected Domains" option. Once the "All Domains" is selected, all domains under this web hosting account will be backup during the backup process.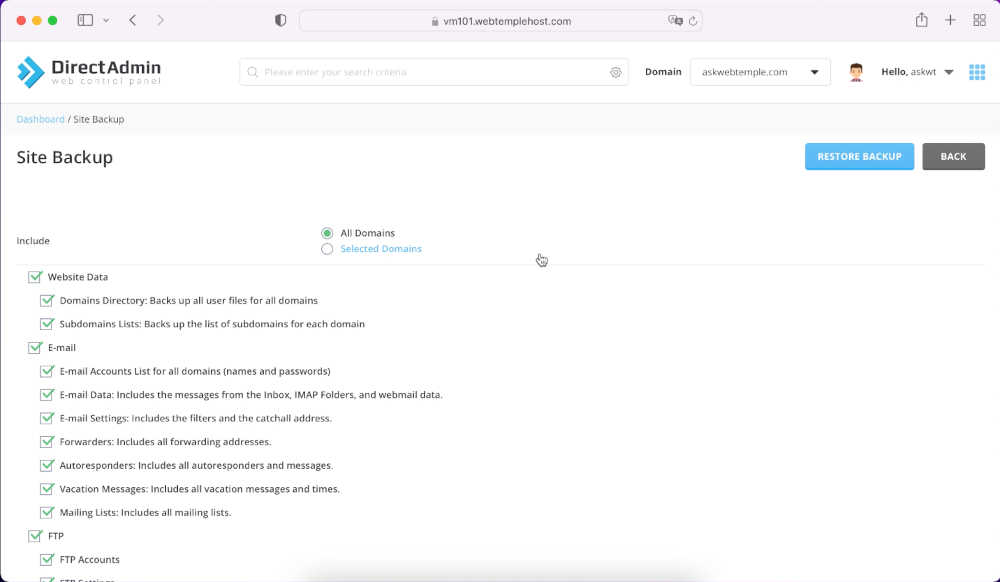 On the other hand, you may choose the domain name you want to backup by selecting the "Selected Domains" option.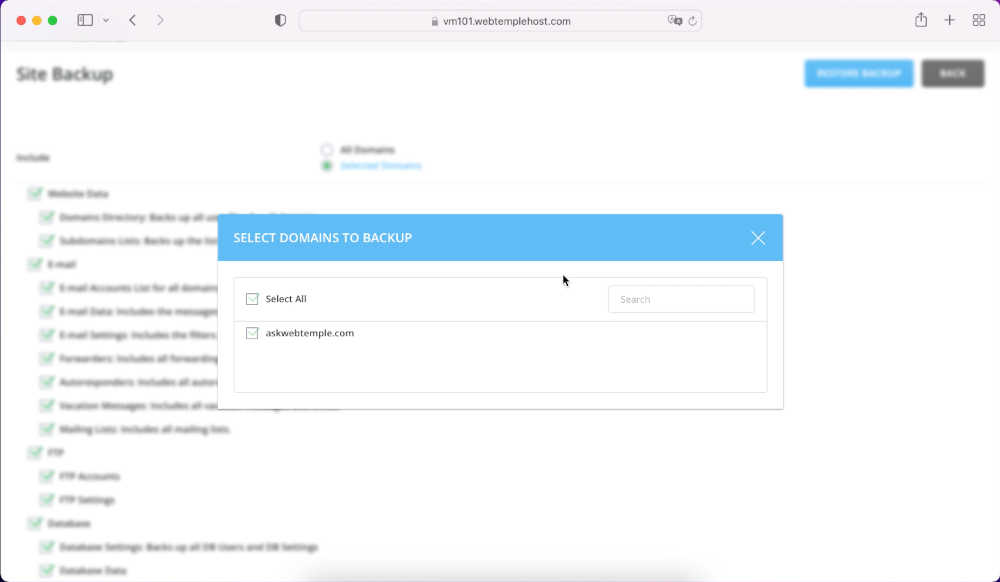 Next, please select the items you want to backup. The list is straightforward and self-elaborated. Please refer to the following for more information:
Website Data
Data that is stored in directories and sub-directories under your web hosting account including your primary domains and sub-domains.
E-mail
Email account data and settings (configurations). Main email data are email messages kept on the mail server under the web hosting account.
FTP
All FTP accounts information and settings including the FTP default primary path.
Database
All web application databases, including all database user accounts and settings that access the databases. It also covers database data too.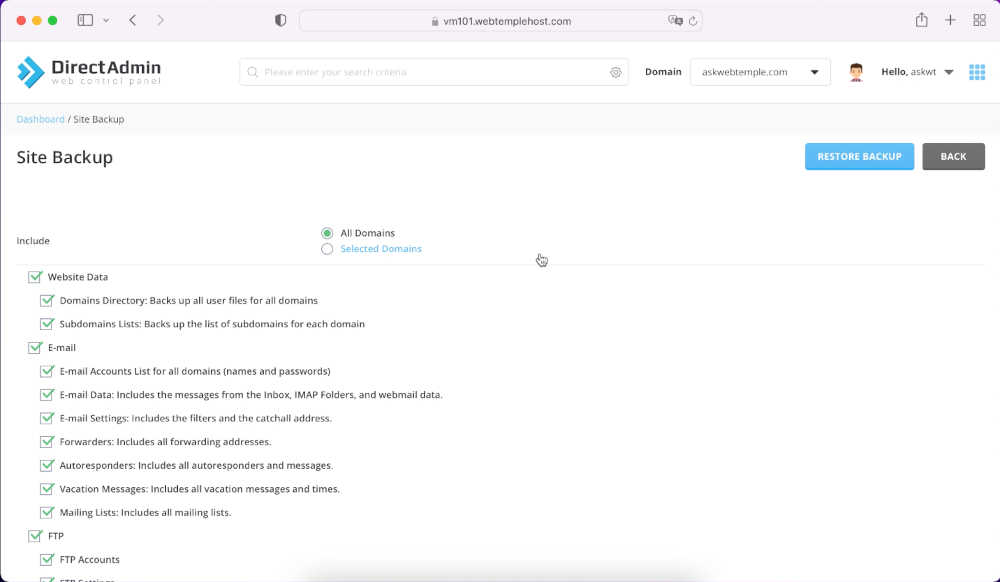 Once you are done selecting the backup option, please click the CREATE BACKUP button to start the backup.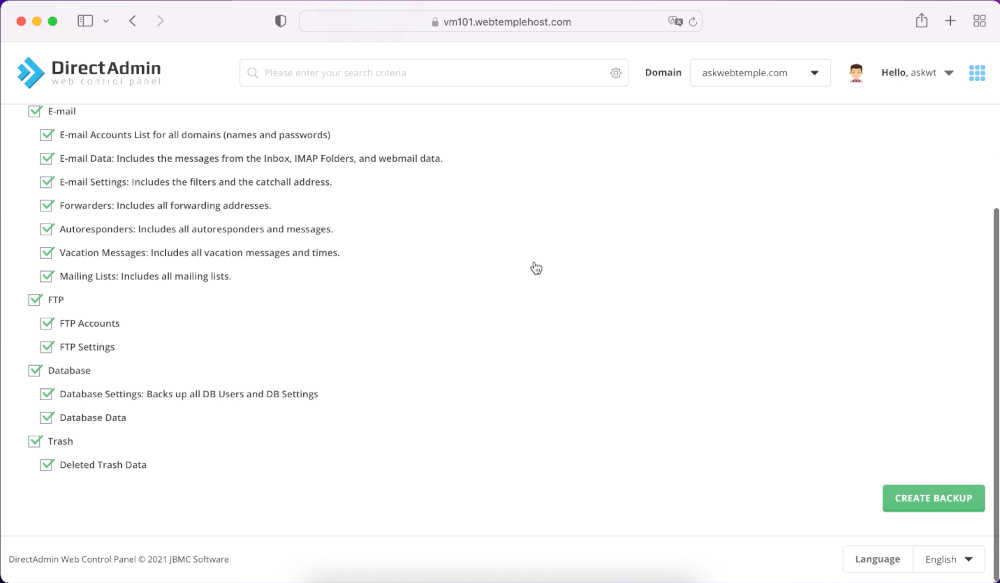 Your backup creation is completed and added to the queue. DirectAdmin will notify you once it's complete. Therefore, please kindly wait for the backup to complete before executing tasks on your website.