YOUR CUSTOMERS ARE LOOKING FOR YOU TOO, THE TIME IS NOW
Currently, there are
20 million Online Individuals
and
42 million Active Mobile Subscribers
in Malaysia, and counting. They are searching for all kind of commercial products and services online everyday.
Based on the statistics, this is the marketing trends no company or marketer can afford to ignore.
The possibilities and opportunities are endless. To stay relevant, the answer is online marketing and the time is NOW!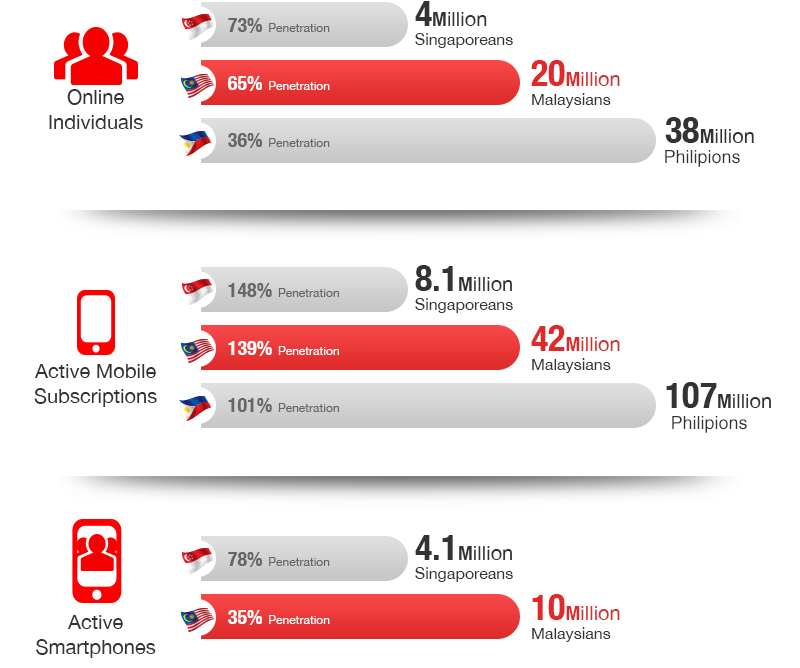 Sources: We are Social, Jan 2014