DirectAdmin: Modify FTP Account
Under the Account Manager, please click FTP Management to get to the FTP Management main screen.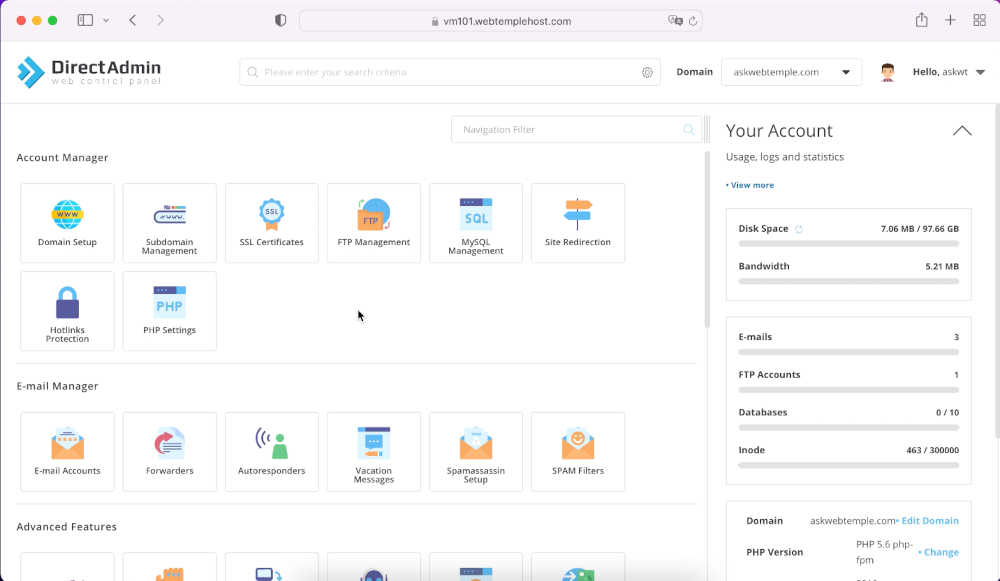 You're allowed to reset the FTP account password and its default primary directory. Please note that the username cannot be changed.
Please click on the pencil icon on the right side of the FTP username to edit it.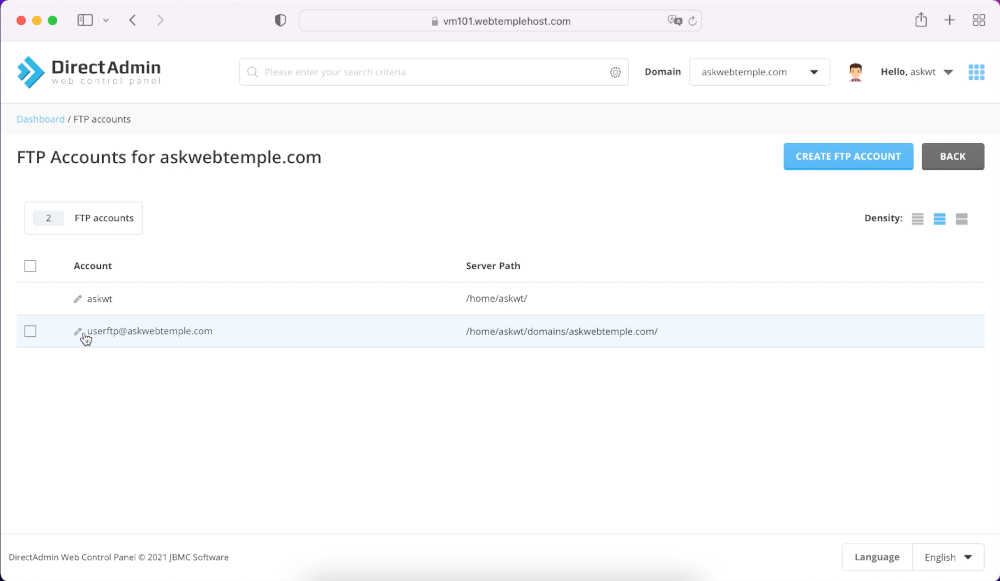 Please fill in the new FTP Password, select the new primary default directory you wish for this FTP account, then click MODIFY button.
Please note down the newly entered FTP Password, because DirectAdmin will not show you the new password in the summary after MODIFY button is clicked.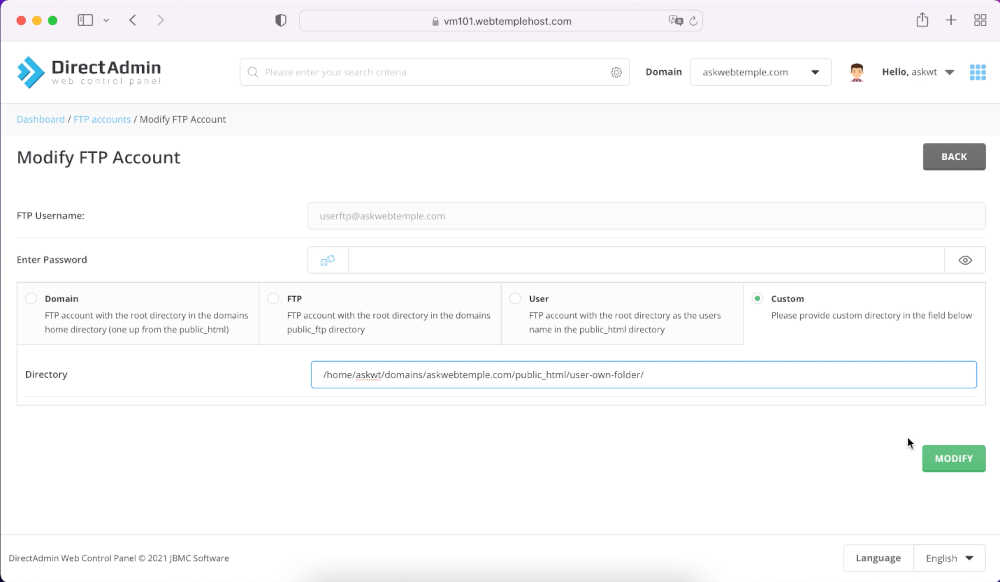 New FTP account changes have been saved.